We have more than 120.000 visits every year
What
do you think
of that?
Welcome to Lille Vildmose – Denmark's wildest wilderness
Lille Vildmosecentret is located in the middle of Lille Vildmose, which is Denmark's largest wilderness, and the size of the area corresponds to 10.500 football fields. Throughout the season we arrange wild, fun, and educational activities for the whole family.
Here are lots of experiences – both indoor and outdoor, enough for more than one day. When visiting us you may get wet toes, you may get smarter, and you are guaranteed to have a lot of fun.
Are you planning to visit Lille Vildmose? Contact us.
A day in Lille Vildmose
A frosty day in January, where hundreds of white whooper swans take off from their shelter on Tofte Lake and land silently on a barren field, perhaps an early morning in May just before sunrise, where flocks of cranes trumpet over the bog or a windless evening at sunset in September, where the red deer roar and fight to gain the interest of the female deer's – all seasons and times of the day are fantastic in Lille Vildmose and not two days are the same.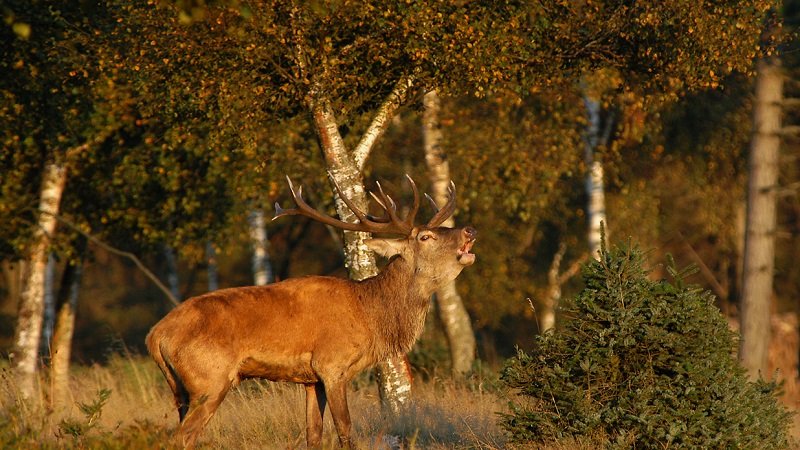 Start you visit at Lille Vildmosecentret where our staff will help you get started whether you want to experience the bog on your own or spend a day at Lille Vildmosecentret. During holidays, weekends, and public holidays, we hold events that you are welcome to attend. Some are included in the entrance ticket and others have a small extra payment and must be purchased in advance. On these days you can also buy a ticket for the old Peat Train, which runs to Birkesø (Birkesee), where you will experience a fantastic bird life.
When you get hungry you are welcome to visit Café Soldug (Sundew) where you can buy lunch, beverages, and ice cream. You are also welcome to bring your own food. When you have bought an entrance ticket you are welcome to visit our exhibition and learn more about the history of the area, the animals, and the unique nature. Watch beautiful movies in the cinema, fly like an eagle or lift a deer's heavy antlers. Outside you can play on the playground, see the wild boars and visit the Tower of Death – if you dare!
The moose returns to Denmark​
In November 2015 five moose calves arrived in Lille Vildmose. The job of the new arrivals from Sweden will be to roam the areas, munching on trees and shrubs, helping to create a more varied landscape and the recovery of the bog. The animals are confined to a relatively small paddock until May/June 2016, when they will be released into a larger area (2100 hectares) encircled by a 30 kilometre fence open to visitors of the bog.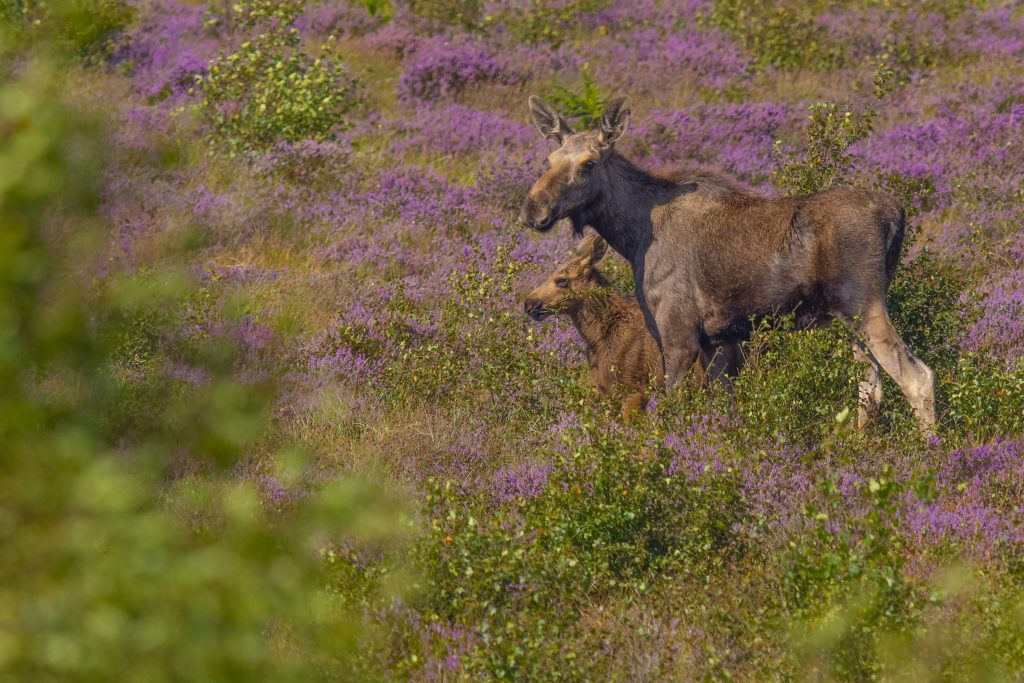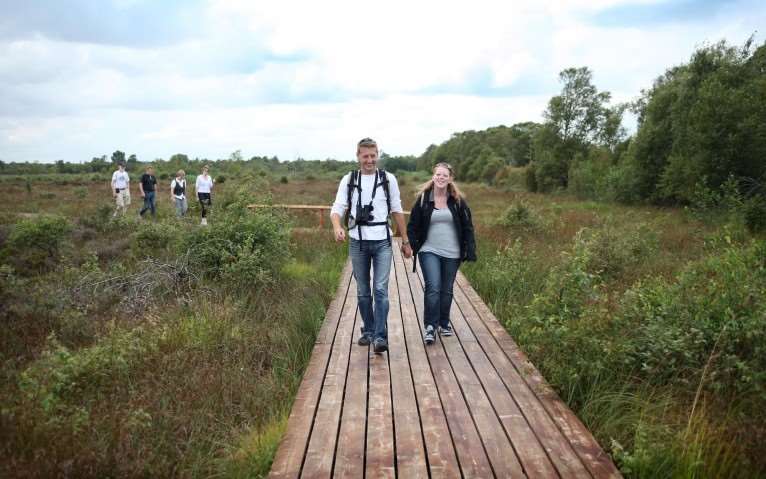 Towers and walkways
Lille Vildmose offers some of the best facilities for audiences in the Danish nature. It does this through a series of observation towers and walkways. The paths in the area are well suited for mobility-impaired and weelchair users. In the observation towers visitors can get a bird's-eye view of the area with its wild animals and birds.
Guided tours
Would you like to experience Lille Vildmose's unique and rich plant and animal life up closely, and would you like to hear even more about this amazing place? Then you should join one of our guided tours. You will get a wonderful nature experience that you will not find anywhere else. Where else can you experience wild stags in their natural habitat, the fascinating golden eagles, wild boars and not to mention Vildmosen's rich flora – in the one and same trip?