Lille Vildmose is a raised bog of about 76 km2​. It is more than 15.000 soccer fields.
What
do you think
of that?
Lille Vildmose is a raised bog of about 76 km2.
It is more than 15.000 soccer fields.
What
do you think
of that?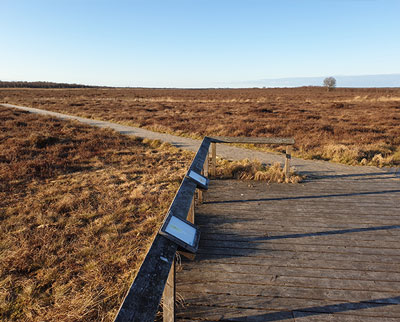 Vi har altid mange spændende aktiviteter i vores kalender.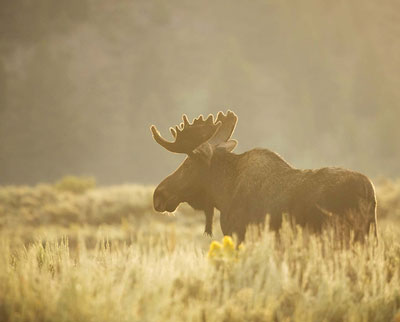 Bestil din helt egen private guide eller tag med på en af vores offentlige ture.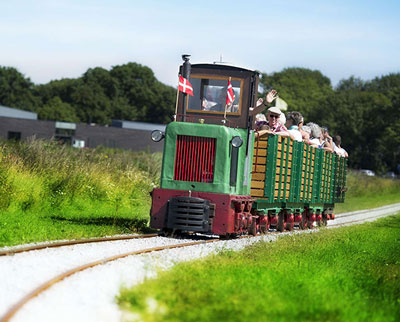 Køb din billet til tørvetoget i receptionen, når du kommer og besøger os.
What our guests say
"We were on a trip in Lille Vildmose today. A bus tour with guide to Portlandmosen and Høstemark Skov. An absolutely fantastic trip and with a very, very good guide who were appreciated by us all. He told about the moose – really good idea. We had lunch and later in the afternoon coffee in Café Soldug. Incredibly sweet and knowledgeable staff, but the guide – he was simply so amazing. The trip is highly recommended. We are delighted that the moose are coming to Vildmosen. Greetings Slægts- og Lokalhistorisk Forening, Frederikshavn og Gymnastikforeningen Blæksprutten."
Anette Jørgensen
What our guests say
"I spent a day with my grandchildren at Lille Vildmose Centret. We did not know much about the place. It was so exciting and fascinating for all ages, (4, 8, 11, 61 years) that we came again two days later. We will definitely be back next year."
Inge Sandberg Nielsen
What our guests say
"Great place, exciting and innovative! The Danish nature has just so much to offer"
Morten Vissing
What our guests say
"We love coming to the Center. Both short walks on the playground and full day trips in the bog.
The staff is always ready with a smile :-)"
Dorte Marie Nielsen
We have been chosen as the best Outdoor experience of 2020
We are proud and honored that our visitors have chosen Lille Vildmose as the Outdoor Experience of 2020. Thank you for all the votes, donations, well-meaning words and your many visits.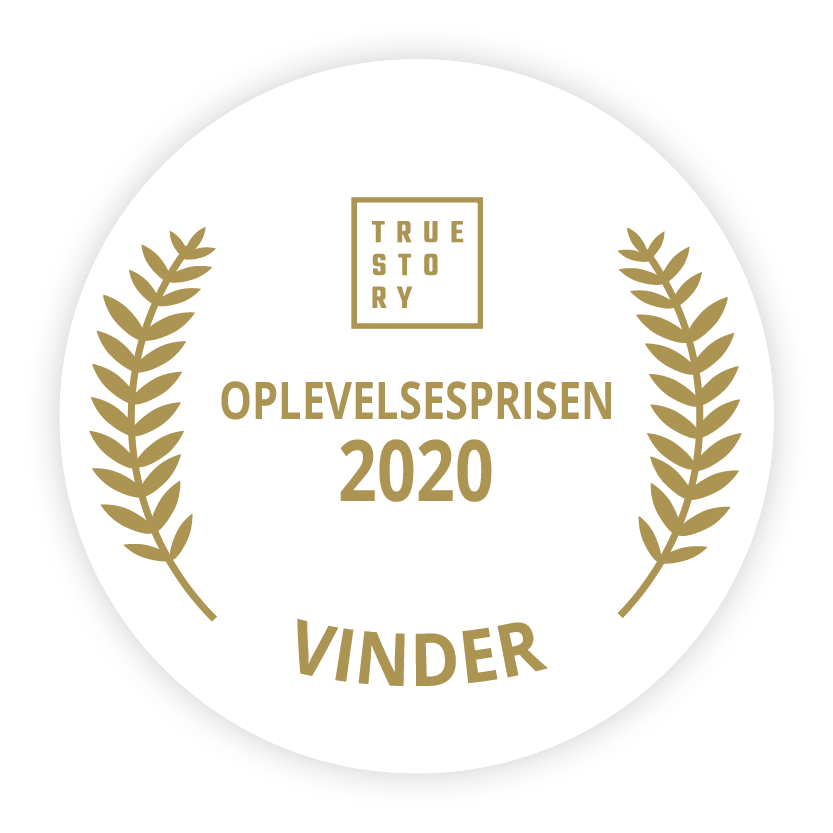 Lille vildmose – a world of wonders
In the northern part of Jutland – 30 km (20 miles) to the south east of Aalborg lies Lille Vildmose a raised bog of about 76 km2 ​(50 square miles).
In Lille Vildmose you will find a variety of animals such as moose, deer, foxes and a lot of interesting birds – i.e. eagles, cranes, geese, hawks and swans. Also the flora of the bog is very interesting.
The area used to be a production area where peat was dug. Now the area is protected, but you are free to go around in the area by car, or riding your own bike – you may even walk. In the area you will find towers for watching and wooden paths to enter the wet peatland.
Do not walk into the peatland – it is wet and very deep (up til 90 % is water).
Lille Vildmose Centre – the natural starting point
In order to find your way around you might visit Lille Vildmose Centre. ​The centre in an exhibition where you can learn about the bog, the animals and the evolution of the bog. There is a cinema where films about the animals and the bog will be shown on your demand. Several of the films are in English and German.
In weekends and holidays the peat train will take you to the newly established Birkesø and the guide will give you information of what you see.​
The area called 'The Wild Area' is a newly established area where you can have so called 'hands-on' experiences. You will also find an enclosure with wild boars.​
The cantre has a small café with hot and cold drinks and a bite to eat. Outside the café there is a nice playground for the children.